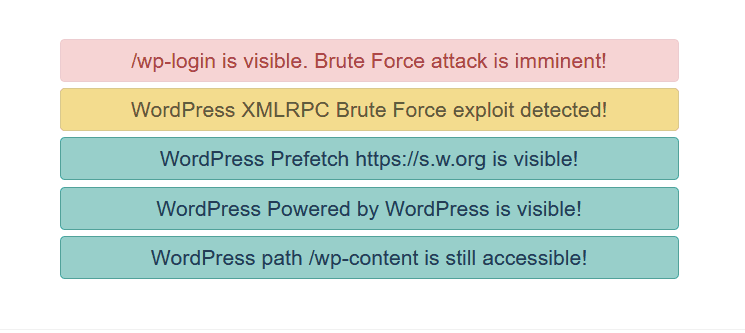 If WPPlugins founds any security issues, it means that your WordPress CMS is easily detectable, which leaves your site exposed to hackers.
If you don't act NOW, it's very likely that hacker bots will manage to break into your website sooner or later. If they do, they usually remove the website content entirely and steal your database information.
The loss and recovery costs can be … oh well … you do the math.
Below you will find more details and solutions for each security breach WPPlugins may uncover for your site.
(more…)